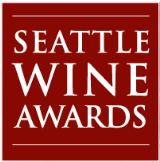 Proper 2012 Estate Syrah :: Double Gold
The Seattle Wine Awards is proud to host a world-class tasting panel of the Northwest's most prominent wine professionals who together have over 250 years of wine experience. Our esteemed Tasting Panel includes Master Sommeliers, Masters of Wine, Professors of Viticulture & Enology, Wine Journalists, Wine Directors, Corporate Buyers and Wine Shop Proprietors.
Wines that earn recognition in the Seattle Wine Awards must achieve professional consensus in order to receive an award. These honors are of the highest recognition a winery can earn in the state of Washington.
Seattle Wine Awards