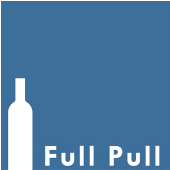 Proper 2010 Estate Syrah :: "Run, Don't Walk"
The following is republished from the full pull mailer and offering
Hello friends.
"Baby Cayuse" is the first thought that crossed my (joyously stunned) mind when I opened a sample bottle of today's wine.
My second thought, after I saw the tariff, is unprintable for a family-friendly wine offering, but it was a two-word phrase, and it started with "holy."
In a summer that has seen a series of increasingly exciting new entrants to the Washington wine scene, Proper may be the most thrilling of all.
Why? Well, 1) because this wine displays a crystalline expression of funky Walla Walla Rocks terroir that I have only previously seen in wines from Cayuse and Reynvaan; 2) unlike Cayuse and Reynvaan, this winery does not (yet) have a closed mailing list, so the wines are actually available; and 3) did I mention the price?
2010 Proper Syrah - $35.99 (TPU $32.99)
Run, don't walk, to this one. Once these wines get submitted to Paul Gregutt, and to Harvey Steiman, and to the slew of other professional critics who have lavished praise on Christophe Baron's and Matt Reynvaan's wines in the past, it's going to be game over. Our only advantage is the element of surprise.
What do you want to hear about first: the wine or the story? Let's start with the wine, because I love writing tasting notes for wines that display that funky rocks character. Here we go on the aromatics: charred meat, blood, green olive, ash, seaweed, blackberry. And then on the palate, we get all of the purity and balance that I'm beginning to associate with the best wines from 2010. But it's the umami character, the rocks signature, that really takes your breath away here, a savory stew of meat and brine to complement all that wonderful fruit. Super-intense, with a finish that just won't quit, this is outlandish wine, perhaps the most exciting bottle I have tasted in 2012.
The story starts with two partners (David Houle and Conor McCluskey) from Colorado who love earthy, funky wines. Great admirers of Christophe's work at Cayuse, they jumped at the chance to purchase a cherry orchard around the corner from Cayuse Vineyards. In 2007, the cherries went out, and the vines went in (all Syrah). Their next important decision was hiring a winemaker, and they couldn't have chosen better: Sean Boyd of Rotie Cellars, notorious Rhone freak and lover of earthy, ethereal Syrahs himself.
Third-leaf fruit in 2009 produced 50 cases, most of which went to friends and family. The 2010 vintage produced 450 cases, and the wine has just recently been released. Sean Sullivan has an extended writeup on Washington Wine Report today, where he calls 2010 Proper Syrah "easily one of the best wines I've had from a new winery this year."
Every second I spend writing another word brings us a second closer to this wine being discovered by the wider world, so I'm going to shut up and say: first come first served up to 24 bottles, and the wine should arrive within a few weeks, at which point it will be available for pickup or shipping during the autumn shipping window.
Paul Zitarelli
Full Pull